New
life.

New

Hope.

New

future.

Renewing Our City by providing services for the community that offer opportunities for a new life, a new hope, and a new future.
Learn More
The mission of the ROC Center is to renew our city by providing services for our community with compassion, truth and hope.  We will do this by providing services in five areas of impact: Education, Recreation, Business Partnerships, Community Support and Spiritual Growth & Development.
The board members and executive director look to achieve success by working together with community leaders to best care for the community. Located in the heart of the Oakhill-Jackson area of Cedar Rapids, Iowa, the ROC Center looks to not only provide new programming for the community but also assist and provide support for organizations  that are already serving the community. By Renewing Our City, the ROC Center seeks to serve the community as a thriving hub of activity for youth, families, senior citizens, civic organizations, parks and recreation departments, and more. 
Life's most persistent and urgent question is what are you doing for others?

– Dr. Martin Luther King, Jr
EDUCATION
Partnering with Metro High School and offering tutoring, ACT prep courses, ESL, college prep classes and workforce development tools.
Learn More
RECREATION
Athletics, community game nights, cooking and other life skills
BUSINESS PARTNERSHIPS
Working with businesses in the area to help them grow and develop
COMMUNITY SUPPORT
Providing neeeded serivces such as weekly meals, community garden & neighborhood meetings
SPIRITUAL GROWTH & DEVELOPMENT
Bible studies, worship services & prayer
Daniel Winn
Board Member
Drop Inn Ministries

Dan Devore
Board Member
Cedar Rapids Community School District, Metro
Emily POLLARD
Board Member
Aegon Asset Management
Rod Dooley
Board Member
New City Church

Matt Jenkins
Board Member
College Community School District, Prairie
Dede Fantroy
Board Member
Cedar Rapids Community School District, Hoover
George Bounds
Board Member
General Mills
Steven Wilson
Executive Director
CIRAS
LaShunda McFarland
Board President 
Bridgehaven Pregnancy Support Center
Keith Burgh
Board Vice President
Retired
Stay up to date on our latest news & events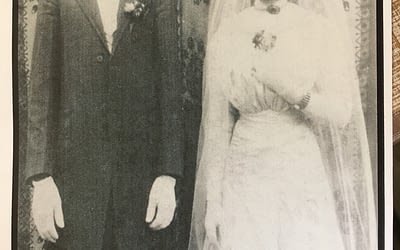 Our heart today at the ROC Center is to recapture, renew and build on that work ethic, love of family and friends and fully integrated sense of community that sparked this neighborhood in the early 1900's.   We honor the memories that precede us and look forward to what God is going to do afresh in the Oak Hill Jackson neighborhood in the years to come.
read more
Contact Us
Whether you have a question regarding one of our programs, would like to request meeting space or, would like to learn about volunteer opportunities, our team is looking forward to hearing from you and will be in touch soon!
Address
1202 10th Street SE, Cedar Rapids, IA 52401